Protests surrounding the construction of the A49 made headlines for weeks in 2020. Director Maxi Pak from Schwalmstadt was particularly close. His documentary 49 Problems celebrates its premiere at the Kassel Documentary Festival.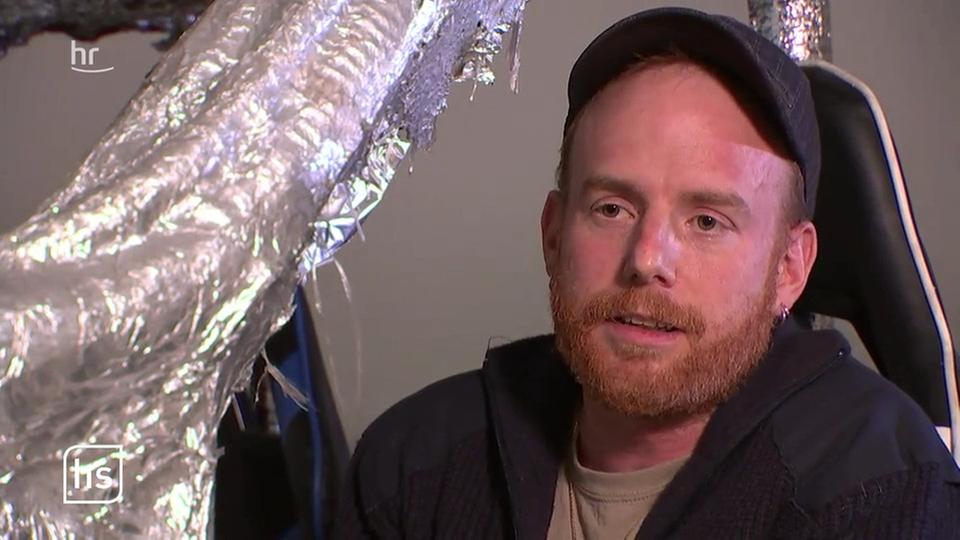 Director Maxi Päck accompanied the protests around the Dannenröder Forest and the construction of the A49 for a year alongside the activists. On Sunday his film "49 Problems (And One Future)" will be shown at the 39th edition of the Kassel Documentary. Video Festival It was shown (3.30pm, Gloria Kino), and was also nominated for the Regional Film Award "Golden Hercules".
The 28-year-old is from Schwalmstadt (Schwalm-Eder), right on the A49 motorway. In the interview, he talks about how acutely he realizes that these protests have affected him directly and why he is making a documentary about how people deal with defeat and the despair that comes with it.
external content
View external content from YouTube (video)?
Here is the content recommended by our editors YouTube video). Since you have deactivated Javascript in your browser, it cannot be displayed here. The following link opens the content on the provider's website.
Open YouTube content (video)


The end of the external content
Settings


hessenschau.de: Your film is called 49 Problems (And One Future) and deals with the protests surrounding the construction of the A49 – why do you care?
Maxi-Back: It moved me because at some point I realized that the Dannenröder Forest and the A49 are right on my doorstep. The A49 has been a problem in my home country for decades. My thinking was: It's so close now – when we're talking about environmental problems and the climate crisis – I can't look away, I want to deal with it now. I can't necessarily associate the address myself. As a filmmaker, I do not want to say: "And my future is one," but rather refer to the heroes of the film. I want to speak from their point of view.
hessenschau.de: There are now many films about the protests in the Dannenröder Forest – what makes your film special?
Buck: My film about the A49 and the protests picks up where other films end. No film deals specifically with the subject of Ella. Ella was arrested during the protests in the Dannneröder Forest, accused of kicking an SEK officer in the face 15 meters up a tree. It was a story that particularly affected me and it soon became clear to me that this was my focus. And so my film ends with the conclusion of Ella's trial.
hessenschau.de: Who do you want to reach with the film?
Buck: Honestly, I don't know if I'm thinking of it specifically that way. The movie arose out of a very intense contact I had with this subject. And I just wanted to, honestly, make that available to the world.
Above all, I want the film to reach people who know nothing about what happened in this section of the build. I would like to invite you to look at the people who are resisting, who have to build themselves up again and again because they have had so many losses and they have to deal with so much despair.
This is the quality of the film and a very important point that I would like to convey. This is really about despair, defeats and an indomitable opponent. And I think everyone can do something with that. Whether you are for or against the A49.
Soon after the movie was over, I did a screening test. Then I heard a friend say, "I get the impression that you are like an advocate for trees or maybe also for protest." I don't know if I'm going to get into that in detail. Anyway, I thought it was a very nice picture.
hessenschau.de: How did you experience the atmosphere in the woods?
Buck: It was a very intense experience for me when I first realized that these protests, which are now so big, are so close to my door. I still remember the first time I was there. I've never seen so many cops in my life.
I felt like there was some kind of war going on here, but you want to define it. For example, War Against Nature, which was very close to my heart and which I thought would now interest me to take a closer look.
hessenschau.de: What is your role there?
Buck: Before I started filming, I was a research observer there. On a personal level, I felt connected to the protests and felt that people of my generation represented the protest. From a professional and artistic point of view, it was important to me to have this clear, uninhibited view of the story that the process of painting continues.
hessenschau.de: Did you approach the film from an activist perspective or were you completely open-minded?
Buck: I certainly wouldn't define myself as an activist but rather as an artist. From the very beginning I understood the work as a work of art, not as a work of journalism. I was under the impression that public reports on the A49 and the Dannenröder Forest were very poor compared to the dangers posed by the motorway, including drinking water.
Guided by a perception we should have when dealing with environmental crises or the climate crisis, I felt it was under-reported. In this case, I wanted to notice what touches me. And that was the protest culture, and that's what I focused on. The film is a portrait of how people deal with defeat in their protest.
hessenschau.
Buck: I try not to lecture my film, although I personally have a very clear position on the A49 project. This is clearly the goal. This is an observation and I would trust each person to form their own picture of it and draw their own conclusions from it. Self-determination is part of my artistic stance – I would like to expect and trust people with that self-determination.
More information
39th Kassel Documentary Film and Video Festival
All information about Dokfest can be found at web view for the festival cinema. In addition to the extensive program brochure, individual screenings are also stored here. You can find Dokfest streams to watch movies on the couch at home over here.
The end of more information
More information
The end of more information
Interviewed by Katharina Diedrich and Stephanie Koster.