Fabio had already posted his review of the inaugural season of "Moon Knight" some time ago. At the end of his script, he noted that it will likely remain interesting to see how the series' makers will resolve the story confusion that appears in the first four episodes. I was finally able to watch the last two episodes and can provide an answer to that. But before I answer, here's another tantalizing quote:
"Your mind swings wildly between meaning and nonsense. Your mind is a pendulum swinging back and forth between a very hard truth. The one you've been my patient in here at Putnam Medical Facility in Chicago and a reassuring novel you made for yourself in which you're kind of, say, a superhero. They do. All they human can do so they don't have to look inside." (Dr Harrow to Mark)
Yes, I can only agree. At the end of Episode 4 a giant hippo with legs, walking and speech, dressed in the elegance of Egyptian antiquity, appeared. In the context of the fifth episode, we learned that this is the goddess Tawert. She guides the dead on their way to the afterlife and is known as the goddess of childbirth and childbirth. In our series, you lead a boat into the afterlife, Duat (Ancient Egyptian for the afterlife), as the helmsman, manned by Mark and Stephen and sailing into uncertain worlds.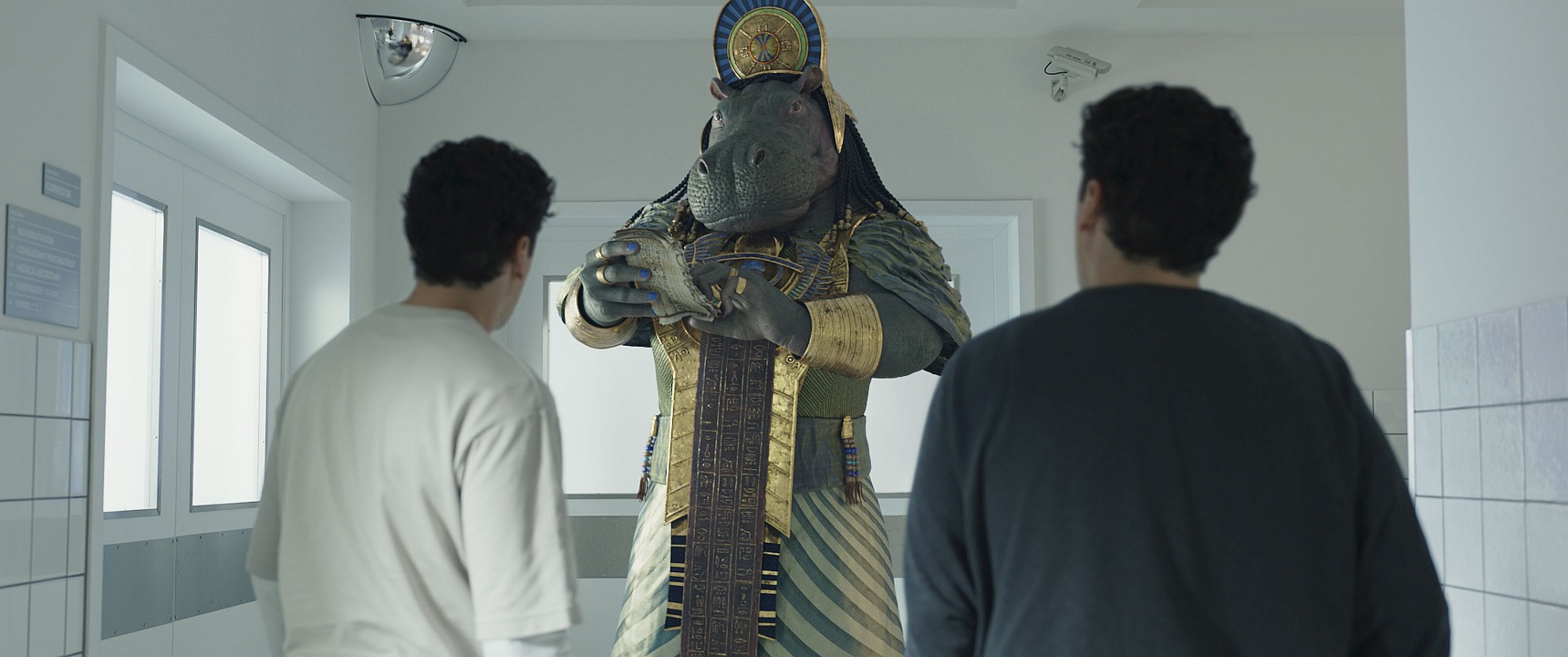 Flashbacks show us excerpts from Mark's childhood. We know that he is very afraid of the wrath of his mother Wendy. Since the death of his little brother, his mother blames Mark for this incident and punishes him accordingly, with words and beatings. In this emergency situation, Mark's spirit creates the identity of "Stephen Grant".
"No matter how close the danger is, Stephen Grant is always there!"
In the later cycle, there is still some time and reality jumps in those last two episodes. These don't necessarily make it easier to follow the plot, but they provide important information about the general context and explain some things that were still unclear in episodes 1 through 4. It's about the expected final battles between Khonshu and Ammit and of course between Marc aka Steven and Harrow. How this end is not disclosed.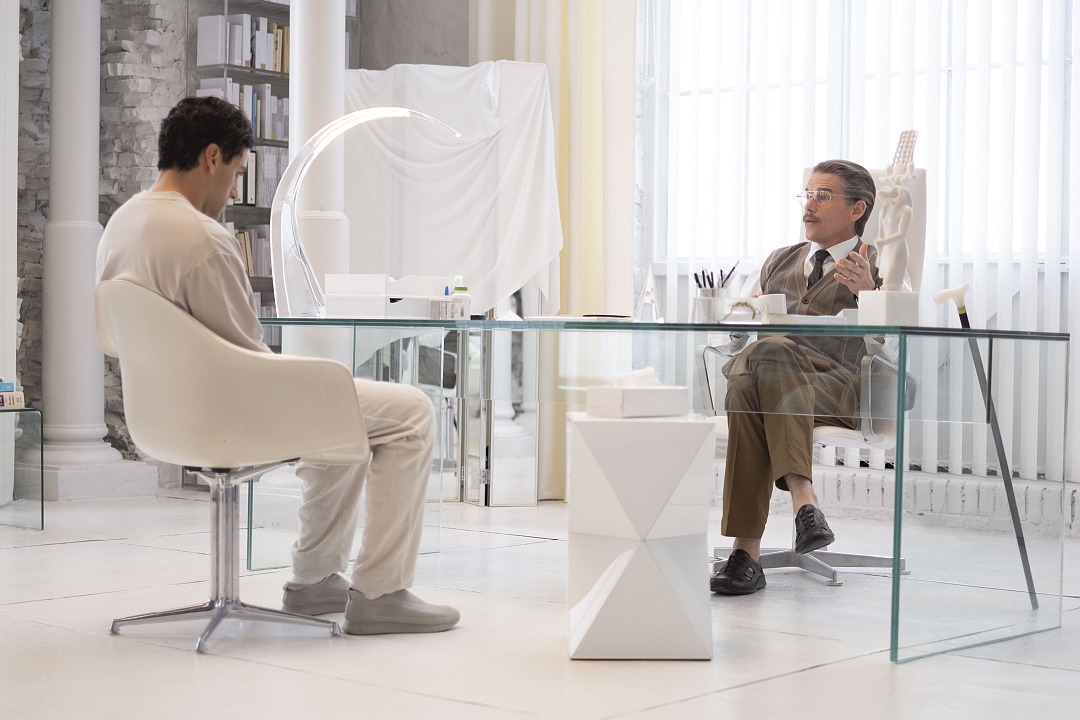 Humor is not neglected, even references to The Simpsons. So here's a comparison between Doc Harrow and Ned Flanders! – Probably also because of his hair and mustache. I have to admit that it's true: Doc Harrow really did come across as a caricature of a psychiatrist. Even as a viewer, you somehow feel that this fact with Doc Harrow and his clinic can't match up with the truth. The decision is, at least what I think the decision should be, so it actually seems pretty simple.
In the end, Moon Knight also got the support of the first Egyptian superhero "Scarlet Scarab". In the course of the battles, Leila al-Fuly made an alliance with the goddess Tawert and obtained from her useful supernatural powers, which were also urgently needed in the final battles.
Small recommendation: do not close immediately after the first credits! Another important scene follows, which actually makes you want more "Moon Knight". Unfortunately, nothing will come because it is already clear that there will not be a second season. At least we MCU fans now know how "Moon Knight" came about, and this mini-series has managed to awaken some affinity, connection as well as sympathy for this character, at least in me! At least when we are reminded of the classic comedy "Groundhog Day" because Episode 6 somehow ends with Episode 1.
With a certain sadness, one hears Engelbert's song "Man Without Love", which is played in the credits.
"Every day I wake up, and then I start to break up
Although it is cloudy above
Every day I start, then I cry from my heart
Photos: Disney +