If Quentin Tarantino jumped to the startSergio Leone: The Italian Who Invented America"He starts out in his own unique way, and then you get a moment of fear that the director of the 'Django Unchained' cult threatens to flood the film with his passion – after all, this has also happened in other Italian-Western documentaries with him as a talking boss. But excerpts from Steven Spielberg, Martin Scorsese, and Clint Eastwood's interlocutor with Tarantino's monologue already shows that Francesco Zibel was able to win over several other top-notch interlocutors for his documentary on Sergio Leone.
In the process, Zippel uses Tarantino only very carefully, even if it is one of the voices along with Martin Scorsese, composer legend Ennio Morricone, Lyon biographer Sir Christopher Frayling, and the very present Steven Spielberg, who accompanied us throughout the 107-minute film. . Raffaella and Andrea Leon have teamed up with expert documentary director Siebel (Fredkin Oncott, Oscar Michaux: the superhero in the black film industry) to produce a film about her father. Since it essentially follows the filmography of the person depicted and keeps the acquired knowledge of those who are familiar with it within bounds, the result is a very loving documentation, especially at the end.
Big bow to Sergio Leone!
In addition to his many talking heads Zippel is based on numerous archive recordings both from film footage and from interviews and other public appearances written by Leon. Some special footage has been added and of course lots and lots of movie scenes. Let's start with a brief introduction about his father, the legendary silent film director Roberto Roberto in the 1920s and 1920s, who was later prevented from doing his job by fascists. Leone's long stint as an assistant director and his debut The Colossus of Rhodes wasn't totally without cues either – but then he also started pretty fast with an in-depth clip on the famous A Fistful of Dollars trilogy, for a few dollars more and two Of the glorious bastards."
While Spielberg and Scorsese in particular tell a lot about influence and what's new about West Lyon, this part of the documentary still features anecdotes. Clint Eastwood explains again that he assumed the movie had long since ended up in the trash when he suddenly read in industry magazine Variety that a movie with him was showing with great success in cinemas in Italy. Most interesting, however, is the following section, which is devoted to a whole range of aspects in Lyon's work: when the great importance of music is first analyzed extensively, then the theory that Lyon was perhaps the last of the greats is put forward. A silent film director, and after explaining the work of artist Foley, a beautiful red line forms between all the quick jumps in the subject.
Too many celebrities weren't necessary
Here Zippel skillfully highlights the statements of his experts with pictures and shows us, for example, scenes with innkeeper Moe (Larry Rapp) from the movie "Once Upon a Time in America" ​​related to the silent discussion about the film, in which there is actually not a word Spoken, only music can be heard. The documentary also becomes interesting when a comedian like Frank Miller ("Sin City") shares his view on the director or when his companion Dario Argento talks about creating a joint script for "Play me the song of death".
With some interlocutors appearing only briefly, and among them also directors Darren Aronofsky, Damien Chazelle, Tsui Hark, Jacques Odiard and Giuseppe Tornatore, the impression remains that only two or three of the scenes are present in the film, because they are spoken to. And not wanting to leave it completely on the cutting room floor. On the other hand, after the time-swing of filmography, the documentary was first-rate in the last third, when it was after "Playing the Death Song" (more elaborate) and "Todesmelodie" (shorter) "Once Upon a Time in America".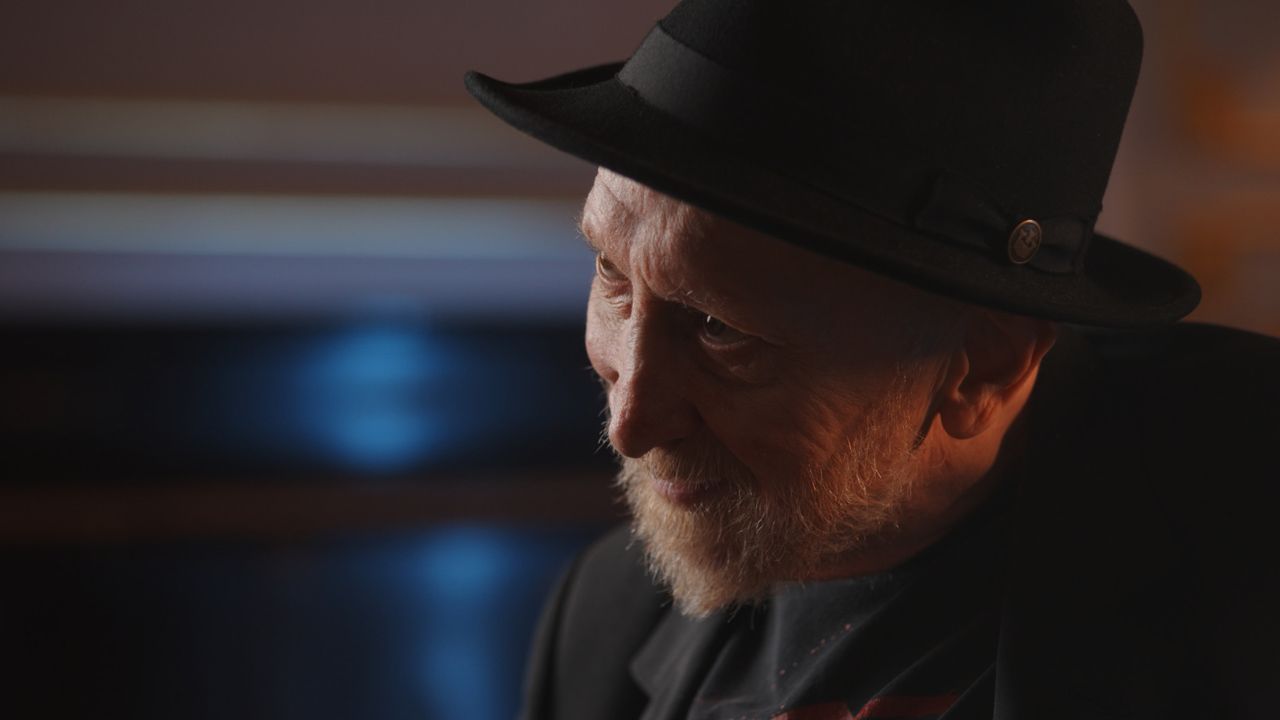 Comedy legend Frank Miller also talks at length about Sergio Leone.
The discussion on the Heart of Lyon project occupies the largest space. The story tells of how the legendary director turned down one offer after another during a forced twelve-year hiatus because he just wanted to do "Once Upon a Time in America" ​​- and suddenly the documentary captured a sudden frenzy. Meanwhile, the jump from Lyon's disappointment that Warner took his film about him after the Cannes premiere in order to carve out an hour from American theatrical productions, to trying to make a war movie in Russia that never materialized, seems a little suddenly. But not only when Leon's daughters talk about the glow in their father's eyes during the 20-minute applause in Cannes does a heart warm.
Lyon stars also succeeded in a similar way: on the one hand, there's Robert De Niro with his theory that the shooting, which was scheduled for five months, was delayed more and more (in the end it was almost a year) because the director would have preferred never to stop. But there's also Jennifer Connelly, who has tears in her eyes telling how Leon sparked her love of cinema and how the mild-mannered director was so considerate of the child actress at all times. And Eastwood could also say a few direct words to his ex-boyfriend. It's a fitting ending after looking back and thinking, "I didn't learn much about what was new, but after 107 amusing minutes I'm really in the mood for Leon!"
Synopsis: A top-notch documentary about the legendary director Sergio Leone, which offers little in the way, but is very interesting and, above all, makes you want to watch his films.
We caught up with Sergio Leone: The Italian Who Invented America at the Venice Film Festival, where it had its world premiere as part of the Venice Classics series.