From flash Thursday 28 July 2022 | 4 pages | Read this article on one page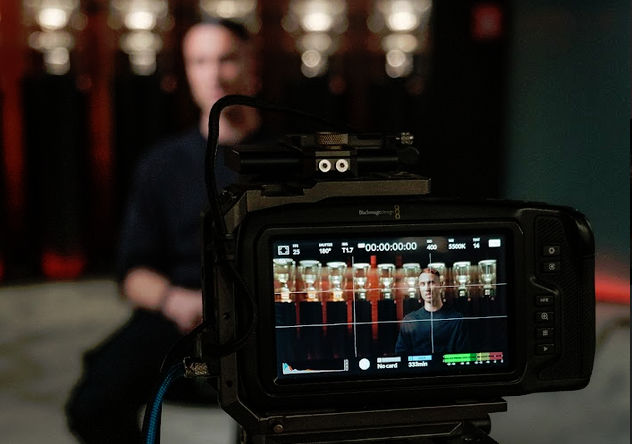 Ausherzspiel is the name of a series of documentaries on YouTube from the world of professional football. In every much-loved video, a (former) player or coach was shot. For their current clip, the 5-minute players were allowed to accompany Stuttgart-born Odyssey Vlakodemos, the Greek national goalkeeper and number one goalkeeper at Benfica Lisbon, during his 5-day daily life in the Portuguese capital.
The restrained but sophisticated camera and minimally used music give the hero plenty of space and invite you to watch and listen. We wanted to know more about how the clip was made and asked Yannick Galsky about his approach to shooting, what cameras he uses (Blackmagic Pocket CC 6K/Pro), how editing works, and last but not least how to make a professional soccer player like an Audi stand in front of the lens .
Being in the moment – improvised shots
Yannick, how did you get into filming?
In 2020, my best friend Felix and I started making 30-minute documentaries – we wanted to tell inspiring stories about topics we were interested in. Since we are both big football fans, it was obvious for us to choose this area.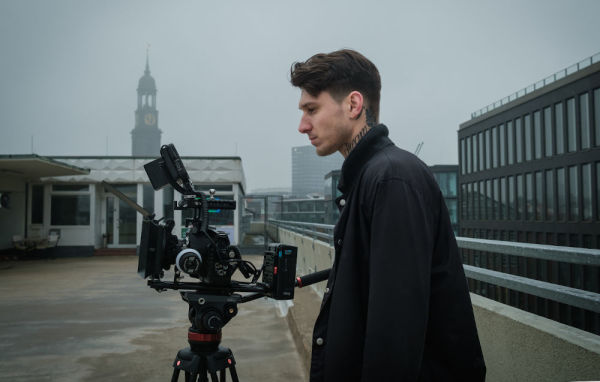 While doing our first experiments with documentary work, we both realized we loved the job, which eventually led us to quit our jobs and start our own production company called 5moreminutes in early 2022. I take care of camera and editing work, Felix takes care of organizing. In addition to documentary formats, we also produce advertising films and photos for further work. However, our focus and passion is to tell true stories of people who pursue their dreams.
So some kind of "learning by doing"?
Yes, these documentaries were a good way for me to improve photography, lighting, and storytelling.
You can say whatever you want about Netflix and Co. But what I really appreciate is the countless documentaries formats that are well prepared on Netflix that come in cinema quality. In the past, I was only used to the typical "German" type of documentaries, often very old, their pitch and lighting mood is very simple, without any atmosphere. On the other hand, I want to convey a cinematic atmosphere with our small films.
It's early days and we often have to compromise, but I hope we can continue to scale up our production and storytelling, and hopefully one day make it to the big screen so more people can see and realize our work. This is my dream.
How did the video with Ody come about?
The documentary clip with Ody is part of our project "Ausherzspiel", which focuses on exciting and original personalities from the world of football. Ody is our first active athlete as a champion. Before that we only had the opportunity to work with ex-players and a former football coach. Since he was absolutely nobody in the industry, it was very difficult to get the attention of former or active professionals. I'm not very good at talking, so Felix called all the agencies and potential champions himself so that one by one he was willing to participate in our edition.
The first episodes got a decent number of viewers. People started noticing us and taking us more seriously, and that's how we reached out to Ody, which is important to us. We spoke on the phone and about two weeks later we visited him in Portugal for five days. Flex and I supported our friend Denise, who gave an interview to Audi.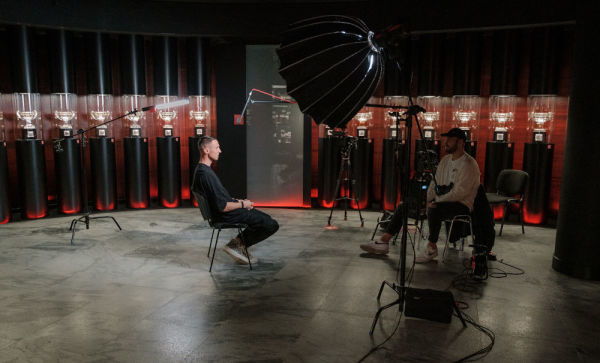 How free were you about content with a professional like the protagonist? Was there some kind of image control exercised by Benfica?
Of course, before we were allowed to shoot with Audi, we needed the club's approval. Because Audi was very keen on the project, he proactively approached the club himself and helped us communicate. We then gave Benfica a brief description of what we were planning, the topics we would like to address, and where the club's support could help us. Benfica liked this concept very much and then made his own suggestions for content and filming locations. The support from the club has been amazing. No matter what wild proposal we had, Benfica did everything to make it possible for us…
Frankly, we were surprised at how little the club was organized. Except for a minor correction of the content, there were no change requests from the association regarding the publication.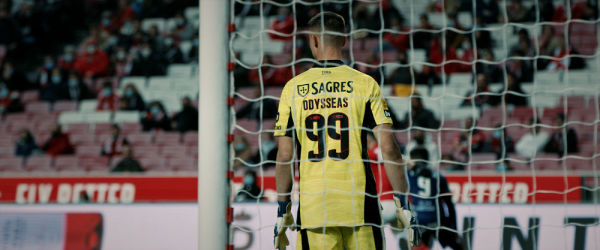 Film still / Ausherzspiel
What are the creative and technical challenges in these sections?
Since we're just a two-person team, we often have to be minimalistic and improvised. We pack very little and don't have a lot of equipment (we don't have much anyway, haha). However, we want our work to have a professional appearance. At first it was a real challenge.
For example, I often light interviews with only one or two lights, or even work without any light at all. Once I shot a 30-minute documentary with only one focal length. I also only had a 1.5 ND 4×5.6 in the matte box because we couldn't take any more power at the time and didn't want to mess with threaded ND filters. Mastering technical limitations like this has ultimately made me a much better and more relaxed cinematographer.
Creatively, most of the time we don't have a strict shot list, we just work with what we find or what comes to mind while shooting. Of course, we have a certain direction in mind that we want to take with our story, but this is usually not put into writing. Because when we got started back then, we quickly realized that no matter how careful we were to plan something, something always didn't go the way we wanted it to. So we adapt to the "running and gun" style, especially when shooting a documentary, and let the situations unfold in front of us. This way we are not restricted and are always open to new ideas that we get locally. This also contributes to the correctness of the clips.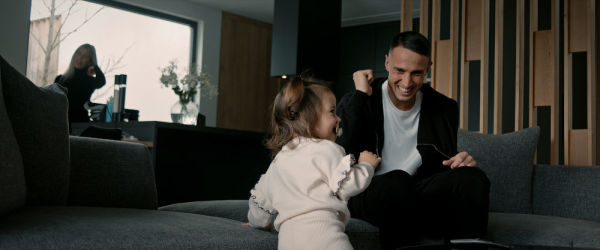 Film still / Ausherzspiel
What is your narrative approach?
Our documentaries should be as real as possible. We try to let the moments in front of the camera come naturally and give them some breathing space – without music, without cuts, sometimes without questions.
We are just in a moment with the protagonist, living life as he does. These moments can be very different: going to the football field and putting on football boots for training, rituals before the match, for example. For example, a goalkeeper prepares his gloves for the next day's big game, doing everyday things like yoga on the porch or just riding motorbikes or spending time with the family.
We want viewers to feel the same emotion as the protagonist and be drawn to him. Ideally, so much of the world around them fades and time passes unnoticed that they have to say to themselves, "Just five more minutes." This is how we came up with the name of our production company. And that's why we still believe in long formulas, even on platforms like YouTube.
[noch keine Leserkommentare] [Kommentar schreiben]

More articles:
Independent Film Focus: Windstill – From HFF straight to the big screen Wednesday 17 November 2021
A fantastic debut film, which was produced as part of the directing cycle at HFF in Munich, can now be seen in select cinemas. With her graduation film Windstill, Nancy Camaldo didn't quite make it easy on herself, but she did an extensive examination of her three protagonists. We were able to ask Nancy a few questions about the concept of the photo, working with the actors and the camera used.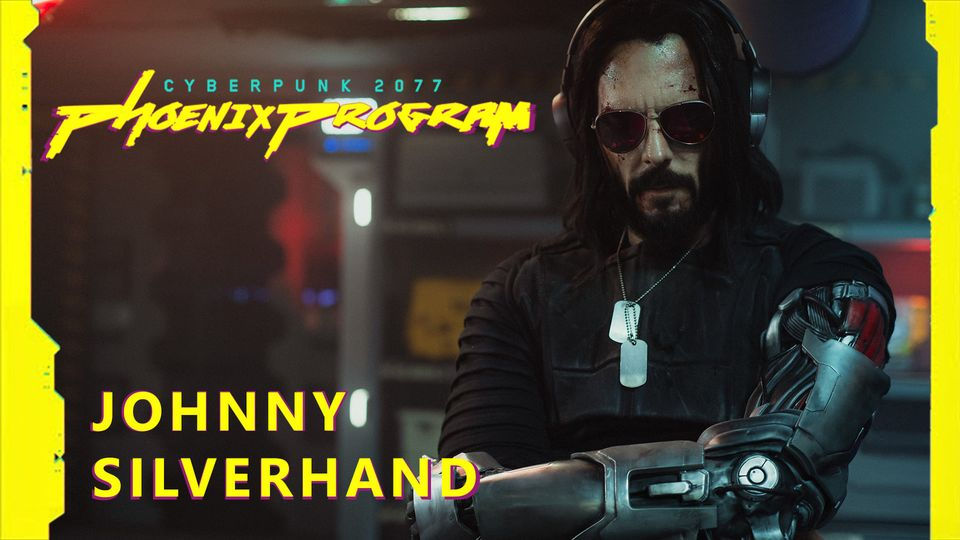 Focus Indie Film: Cyberpunk 2077 Phoenix Program – Action Cam is an art in itself Monday, February 22, 2021
40 Minutes of Hong Kong and Hollywood as a Non-Profit Fan Film? We really wanted to know how something like this could, and spoke to Vi-Dan Tran and his colleagues from T7production about the challenges of shooting really good action. (It doesn't hurt to be on Jackie Chan's stunt team…)

Indie Movie Focus: North to South – Shooting Experiences with Sony A7S II Along the Longitude

Tuesday 4 August 2020

Focus on Independent Film: Fairy Tales Instead of Reality – Interview on Making O Beautiful Night (Director/Camera)

Tuesday, June 18, 2019

Focus Indie Film: Tell the Wind I'm Coming Soon – Workflow Strategies and Camera Setup in a Feature Film

Monday 6 August 2018

Independent Film Focus: Mystery: Ingenium – Stephen Hacker's Debut

Tuesday, May 15, 2018

Independent Film Focus: Berlin's Strongest Man – Portrait of an Athletic Man with Distorted Images (RED, Blackmagic, Iscorama)

Monday 23 April 2018

Indie movie focus: "Phantom Pain" – a cinema-wide production – filmed on Ursa Mini Pro and Sigma Cine Primes

Wednesday 14 March 2018

Focus on independent film: Deichbullen – from YouTube to Netflix

Monday 12 February 2018
[nach oben]
[nach oben]