Several documentaries, films and series will be brought to the ARD Media Center between the beginning and mid-July, and will also be broadcast in writing on public channels. Below is a brief overview.
Ads
The force at the right time
The documentary series is dedicated to eight 30-minute episodes on the political events taking place in Germany. The new federal government was in power less than 100 days before Russia invaded Ukraine. How do Lars Klingbeil (SPD), Ricarda Lange (Die Groenen) and Co. lead the country when there is war in Europe? Myriam Davodvandi and Jan Kaulak accompany politicians in their daily work – between global politics and regional election campaigns. The new format will run online in ARD's media library from July 14, and the first linear broadcast will also follow on July 14 at 12:45 a.m. SWR.
Who is Ghislaine Maxwell?
In the three-part documentary series, there is a major child abuse scandal. Jessalyn Maxwell takes center stage. She is the ex-partner of the late American millionaire Jeffrey Epstein. Because of her central role in building a child sexual abuse ring, Maxwell was convicted in late December 2021 for sex trafficking and aiding the abuse of minors. You now face life imprisonment. The documentary series takes a comprehensive look at the life of the woman currently awaiting judgment in the United States. Three 50-minute episodes will be available starting July 25 at ARD Media Library. ARD's line broadcast takes place at the end of July or the beginning of August.
cut love
In loosely intertwined episodes, Lovecut tells the story of six teenagers who discover their identities. The tough looking Luca met Ben via Tinder and started seeing the ex-scammer on a regular basis. Momo from Russia has an intense Skype relationship with Alex but is unaware that he is paraplegic and is in a wheelchair. Alex's older brother Jacob and his younger girlfriend Julia came up with the idea to record sex videos and then post them online to make money. The film can be viewed in ARD's media library for 30 days starting July 1 and will first air on June 30 at 3 a.m. SWR.
hard life
Jean lives on the street, Andrada is a prostitute, Anas wants to earn his money from boxing, Daniel has spent half his life in prison – the documentary series "The Hard Life" accompanies extraordinary people in their daily struggle for survival. And they say, "Being poor does not mean that you have no money, it means weak character or loneliness." In six episodes, "The Hard Life" tells of poverty and injustice and will be published online at ARD's media library starting July 7. The line broadcast will take place September 22-29 at 10:45 PM on WDR.
rd madrid
At the height of her career in 1953, actress Ava Gardner dared the unthinkable: she moved from Hollywood to Spain, where the dictator Franco ruled. She lived a hyperactive life there for 15 years. It took the freedoms that were denied to the Spanish people under the fascist regime. The Arde Madrid mini-series explores the Spanish years of Ava Gardner. The 30-minute episodes of the eight-part series will be available in the Media Library starting July 12. The first broadcast will be on ARD One on July 11 at 8:15 PM.
Time of Crime: Five times on the run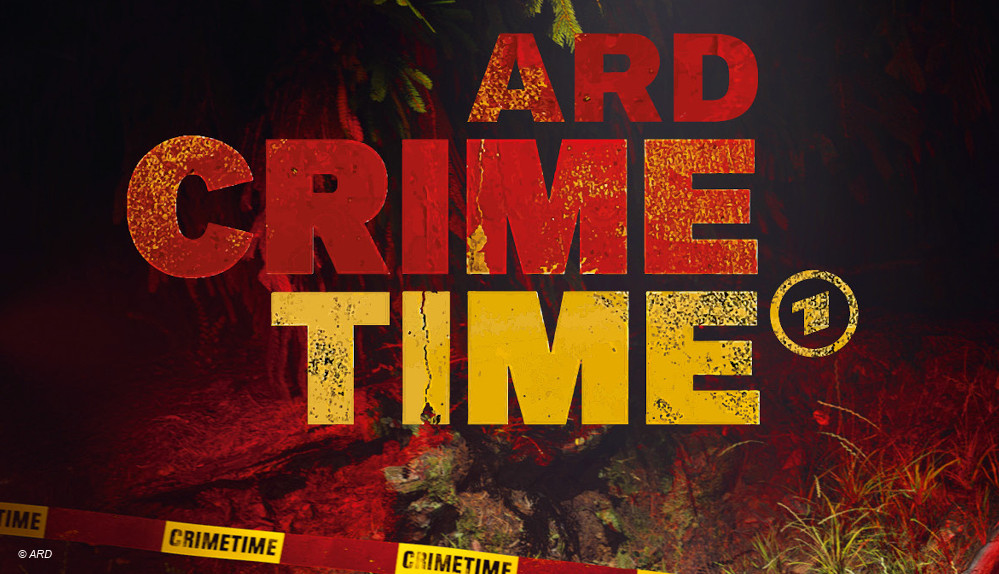 German Norman Volker Franz is one of the ten most wanted criminals in Europe. It has been searched all over the world for 24 years. In four years he killed five people and twice escaped from prison. The crime scenes are Dortmund, Hagen, Weimar, Halle (Saal) and Lisbon. In the two-part documentary series "Crime Time: Five Times a Fugitive Killer", prosecutors, police and LKA officers describe his actions. The two 30-minute shows will be available exclusively at the ARD Media Center starting July 15.
Techno House Germany
Electronic music from Germany is famous all over the world. Party tourists from all over the world come to Berlin to experience the club's unique culture. The eight-part documentary series Techno House Germany explores this German club culture. In the 1980s, a lively dance music scene developed in the banking city of Frankfurt thanks to American soldiers. Since the 1990s, Leipzig has also developed into an electronic music center in Germany. But mythical places also stand out far from the big cities. These documentaries, available from July 29 in eight 30-minute episodes exclusively at the ARD Media Library, show how art and techno still shape Germany today and how new cultural landscapes are emerging.
Who pays for the future?
The climate crisis is real. Floods, droughts and storms threaten livelihoods, now also in Germany. The Corona pandemic and the war in Ukraine increased the national debt. Everything is getting more and more expensive, and hardly any young person today can hope to get a pension enough to live on. Marking Earth Overshoot Day on July 28, the three-part documentary series presents where the fire is currently on fire and searches for solutions and feasibility. Starting July 28, all three episodes will be in ARD's media library.
good man
Agha (Haluk Belgener) has worked as a writer throughout his career. Meanwhile, he has settled into his peaceful retirement in Istanbul, but a crime that has never been brought to justice does not give him peace. When his doctor diagnoses him with early-stage Alzheimer's disease, he develops a complicated vendetta: whoever was involved in this heinous act must receive just punishment before Agha's memories fade. The 12-part crime series will air every night on SWR between July 26-28 and will be available at ARD's media center from July 29.
Source: ARD
Image source:
ard_mediathek_app_2015: © NDR / ARD.de
Ads