Status: 07.06.2022 07:35 AM
by Janek Wiechers
Concerts, festivals, exhibitions, theater and cinema: everything is possible again as usual after the end of Corona restrictions. But the big rush does not materialize and the return of the public is hesitant. why?
On a large lawn in front of an old brewery building, workers are setting up a platform, installing spotlights and adjusting chairs. Party organizer Paul Kunz of Braunschweig is delighted to finally be able to welcome the audience back under normal conditions at the outdoor festival "Appalous Garten" this summer. There are no mask requirements, no minimum distances, and no vaccination permit checks.
Many organizers complain that ticket sales for cultural events are still below the pre-corona level.
However, Kunzi's euphoria is dulled, and the presale is slow: "I have a feeling we're at 50 percent of what was expected. It's not just us, it's the same for many of my fellow organizers I've spoken with. Now launching new events that can actually assume At most, half the number of people will come, as it was before the epidemic."
Ticket sales: short summer – lots of events
Lower Saxony concert promoter Paul Konze says he has thought a lot about the possible cause. He does not think that people are still very afraid of Corona. At least at outdoor events, this is no longer an issue. Nor does he believe that financial concerns – inflation and price hikes – are so crucial that people will spend significantly less on culture. After many conversations with people, he now has a completely different interpretation: "The main reason I set out in conversations is that people simply don't have more time during the summer. There is a lot of catching up to do in terms of concerts, weddings, and holiday parties. Christmas, corporate parties. At some point, 12 to 14 weeks of good weather are consumed here."
The Vorpommern Theater sees economic reasons
Kunzi raised ticket prices by about 5 percent – he considers this so moderate that it doesn't contribute to faltering ticket sales. What may be true of the economically prosperous region of southeast Lower Saxony with its strong automobile industry and relatively high income is quite different in other regions. At the Vorpommern theatre, for example – with its three locations in Stralsund, Greifswald and Potbus on the island of Rügen.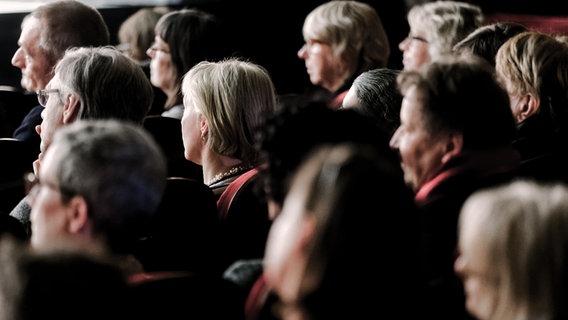 Fear of Corona infection, financial jams, and too many appointments: what prevents people from visiting culture?
There, spokeswoman Helga Haas gives economic reasons for the fact that much less people are coming than before Corona: "In fact, people have less money at their disposal, look more at what they spend money on. Prices have risen dramatically, and gasoline It became expensive. Mecklenburg-Vorpommern is a flat country. Many spectators come by car. Of course, our audience is not as wealthy as the one in Hamburg. We also have many retirees from the audience – who also look at their expenses."
Corona health concerns
Helga Haas of the Vorpommern Theater in Stralsund also reports health concerns. Fear of contracting corona either prevents many people from going to the theater or gives those who come a bad feeling: "We have an audience that comes to the theater with a mask, even though it is no longer mandatory because they fear infection. A regular viewer told me she used to feel uncomfortable to Somewhat when someone was sitting right next to her."
Incidentally, the Vorpommern Theater did not increase ticket prices despite the increase in energy prices. Just like the vast majority of cultural institutions in northern Germany did not, or did so with caution. There does not seem to be a single, universally valid reason for the currently restricted consumption of culture. Depending on the institutions and where you ask, interpretations will vary.
People cite high prices as a reason to dispense with it
But if you ask people on the street in northern Germany, you'll get the impression that money definitely plays an important role: "If they come here every month, they'll think about it. I haven't been to the theater for a long time," explains a woman. Another says, "I don't have any more money for that. From where? I have three kids! I can't manage it." "You shouldn't and can't steam food and drink. So I cut back on cinema and theater," was another justification for a bystander not going to cultural events.
Self-control is scientifically studied
Science is also interested in why and how little is spent on culture. However, this phenomenon appears to be too recent at the moment for conclusive explanations. The . says The Institute for Research on Cultural Participation (IKTf) in Berlin. Bettina spokeswoman Ulrike Tham explains that such developments often cannot be understood until after some time has passed.