When people think of Southeast Asia, culinary delights or charming travel destinations often come to mind first. Although the contemporary art scene in Southeast Asia is still developing, the region has already established itself in the global art market. Economic growth in the region also has a positive impact on the dynamic art scene and contributes to international interest. And that's exactly the introduction to DW's new series for art enthusiasts, 'Art.See.Asia': to spotlight the region's vibrant contemporary art scene.
"Art.See.Asia is a fascinating journey into the multifaceted and always surprising world of artists," says Rolf Resch, head of culture at Deutsche Welle and responsible for the new format. "A cultural tour also allows you to feel the great cultural diversity of Asia. Thanks to the personal approach of the people who create art themselves, all the stories and experiences the form tells are authentic, contemporary and therefore always exciting."
The series offers an exclusive and atmospheric look at the art scene of five major cities in Southeast Asia – Kuala Lumpur, Singapore, Bangkok, Jakarta and Taipei – and introduces the art hubs, artists, curators and creators located there.
The DW Series invites viewers to embark on a journey of discovery. Art.See.Asia reveals the artistic side of each city through stunning architecture, must-see places, and quirky nooks and crannies more familiar to locals.
Themes that inspire art
Each episode answers a central question that affects the country or city in question. Artists introduce their hometowns, visit local art centers, studios, curators, designers and artisans, create art themselves or take part in an exclusive master class. The focus is always on certain aspects of the art world and also on current social issues.
Kuala Lumpur with the world famous Petronas Twin Towers
In Kuala Lumpur, Malaysia, the focus is on how art brings people together in a culturally diverse city, while in Singapore it is about balancing different identities: traditional and modern, and eastern and western influences. The series also looks at how artists in Bangkok and Jakarta are using their chosen medium to improve the living standards of local residents or to address the state of the local environment.
All this is accompanied by exceptional images of various works of art that are not limited to traditional painting on canvas or ink on paper. In some cases, original artworks are also reinterpreted using materials such as ceramics, textiles, metals, and even artificial intelligence.
Personal Guided Tour
The special thing about this DW series is that it is run by "insiders": that is, by artists who are based in the respective countries and already have a deeper understanding and sense of local cultures or historical context.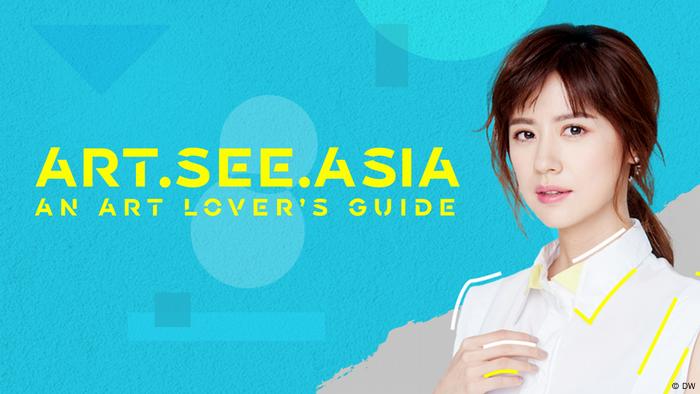 Alison Lin from Taipei
Her bios add an extra nuance to the series. Artist Nene Marini, who lives in Kuala Lumpur, Malaysia, invites you to take her very personal tour of the city – Marini has been in the media industry for 20 years and continues her art hand in hand. Or Alex Abbad, who guides us through Jakarta, Indonesia: He's an actor and self-made with decades of experience in the creative and entertainment industries. Allison Lin is an actress and photographer based in Taipei, Taiwan. She studied interactive multimedia design, worked in several Taiwanese films and was nominated for the Taiwan Golden Bell Award.
The first episode of "Art.See.Asia" will be available online in English from June 1, 2022.