There were many turning points. ARD's "ZERV – Time of Reckoning" series of events introduces us to a chapter of German-German history that has been overlooked in both fiction and non-fiction.
With all the films and series that have dealt with the transformation over the years, one would think that pretty much every thematic corner of this eventful time has now been lit up. The "ZERV – Time of Reckoning" series of events, now available in the ARD media library, teaches us best.
The somewhat crude acronym in the title refers to the Central Investigation Agency for State and Community Crimes, a special police authority actually created in 1991 led by West German officials, which was supposed to investigate the past of the SED and GDR after reunification. And while this Berlin office was unique in the history of the Federal Republic of Germany, it rarely happened in the eyes of the broad public – certainly not in the form of a fictional adaptation.
Facts Meet Fiction: This Is What 'ZERV' Is All About
Until it was disbanded in 2000, nearly 700 ZERV investigators investigated thousands of white-collar and government crime cases. – From embezzlement of funds and arms trade to murders and murders in the Stasi hold at the wall to extortion and abuse of prisoners. There are often very personal fates behind crimes and their aftermath, especially when it comes to topics such as the forced adoption of young children or the re-education of young people in so-called youth workplaces. And it is precisely these very realistic cases that form the basis of "ZERV – Time Calculation".
In this series, criminal cases based on real events and fictional characters are combined, which in turn also reflects the moods and sensibilities taken from life at the time. When investigators from East and West meet and must work together for the first time in the midst of a new order, the climate is marked by misunderstandings and prejudices, but also by the hope of being able to overcome them and grow together.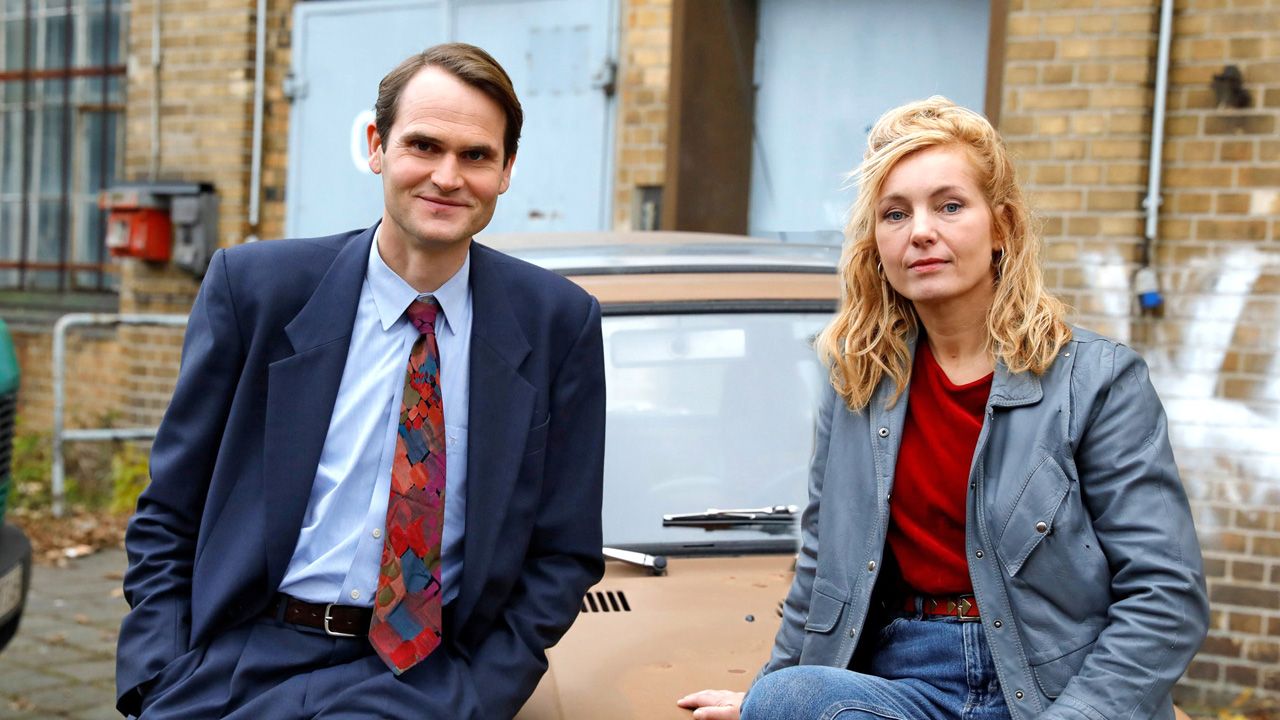 This is evidenced in the series by the fact that we experience mainly occupied West German SoKo from the perspective of East Berlin Commissioner: Karo Schubert (Nadia Uhl) fought hard for her position in the newly unified Germany. After a high-ranking employee of the Department of Disarmament is murdered, she now has to deal with ZERV, which – like the Karo Division – considers itself responsible for the case.
In fact, both groups depend on each other for the cross-border effects of violent crime. While the unusual cooperation soon pays off, Karo also comes across new clues about her missing father and her family's history…
All episodes are already in ARD media library
All six episodes of "ZERV – Time of Reckoning" have been available for retrieval in the ARD media library since the series' inception on February 15, 2022:
» "ZERV" in ARD . Media Library
And if you'd like to learn more about the little-researched intriguing topic, you can also watch the 30-minute "ZERV – Detectives" documentary and five-part docu-series from "ZERV" from February 15.
Starting February 22, "ZERV" will also air over three consecutive days at 8:15 p.m. in double episodes in the first.