The rules in Germany
What dogs are considered 'dangerous' – and where do you need a dog license
Do I need a dog license and where do dogs have to be leashed? Each state has its own rules that pet owners should be aware of. Otherwise it will be expensive.
Dog licenses or fines probably aren't the first thing that comes to mind for potential dog owners when considering buying a new home companion or adopting their future loyal companion at an animal shelter. However, one should not ignore the rules and laws. Otherwise, in worse cases, you risk fines in the five-figure range.
What doesn't simplify the whole thing completely: In Germany, there is a veritable jungle of rules when it comes to dogs – just where and when a dog should be kept on leash, each federal state has its own rules. Sometimes individual municipalities also issue regulations on whether animals should be restricted in the woods or in pedestrian areas, for example.
SantéVet, the European specialist in animal health insurance, has examined how regulations vary from the coast to the Alps. The focus was on where and when there is a leash requirement, whether and how animals must be registered, and what breeds of dogs are classified as dangerous and in which cases a dog license is required.
A dog driver's license can be useful in many cases

The result of the investigation was that anyone who has a dog should always be well informed in order to avoid fines. In a summary of the study, David Silva, country manager at SantéVet in Germany, stated that it would be "welcome if the regulations were standardized". However, experts are quite positive about the rules – after all, it is also about the harmonious coexistence of humans and animals. In particular, the so-called dog driver's license guarantees proper and qualified handling with four-legged friends.
However, this guide is only mandatory in partly rural Lower Saxony, and that's been since the summer of 2013. So future dog owners must prove in theory and practice that they are suitable for keeping the animals – the theory must first have been successfully passed. Practice can then take place when the dog has already been purchased. Anyone who has had dogs for years and can prove it can be exempted from a dog licence.
In addition, according to the law on dogs in Lower Saxony, animals must be registered in a central registry. Anyone caught without a dog license faces a fine of €10,000.
You can get a dog license at dog schools, according to the study, costs vary from provider to provider. A quick sample while researching this article yielded prices of around €40 per test. According to SantéVet, Baden-Württemberg is also currently debating whether to provide a license for dogs in the federal state.
Exceptions to the leash clause

According to the study, 15 federal states do not require licensing of dogs, but it may be feasible, according to the animal health insurance professional's press release. In Hamburg, for example, you can be exempted from the leash requirement by taking an "obedience test". In Berlin there is a similar rule with "proof of competence". In some cities such as Munich, Mannheim and Karlsruhe, the test entitles you to exempt yourself from the dog tax to be released.
The rules are relatively strict if you own a dog whose breed is classified as dangerous. According to SantéVet, there is an obligation in all federal states to take a theory exam or attend a dog school.
But which dogs are actually dangerous? Every country sees this differently. In Lower Saxony, Schleswig-Holstein and Thuringia, for example, dogs are classified as "dangerous" based on their behaviour, according to the study. And in the other 13 states, there are listings of dogs and their crosses that are considered dangerous — and who has one. If you want to keep a dog, you need a special permit, and according to research, a muzzle and leash are also required in most areas.
Federal states sometimes see differently which dog is dangerous

Hesse classifies eleven breeds as dangerous, and only three of them classify the federal states of Berlin, Saxony, Rhineland-Palatinate, Baden-Württemberg and Saarland as dangerous. And anyone toying with the idea of ​​acquiring an American Staffordshire Terrier or a Pitbull Terrier should be warned: these animals are on each of the different "breed lists". This is one of the few similarities in the Forest of Rules in Dachshund Legislation.
Sources: SantéVet, canine law in Lower Saxony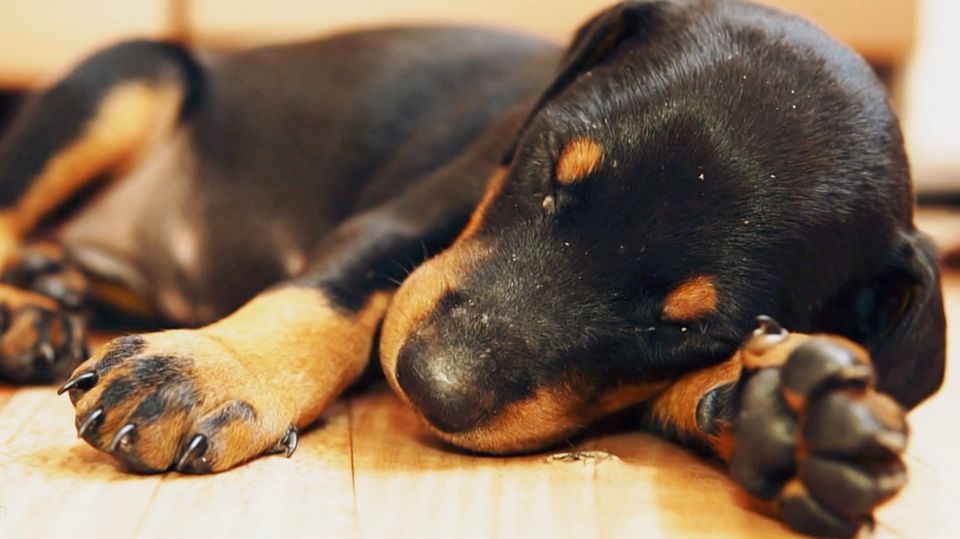 Watch the video: What is the use of claiming that dogs are color blind? Do pets tolerate chocolate? And do they really get along badly with cats? In two minutes we'll dispel common myths about man's best friend.